OUR REFERENCES
Here you wil find some of our worldwide References.
We would be delighted to welcome you soon to our ever-expanding circle of satisfied customers.
And because a picture is worth a thousand words
m+f MICROMAT M 2/2 Hybrid: Cerveza Domus, Toledo, Spain
m+f MICROMAT M 2/2-b: Indie Alehouse, Toronto, Canada
m+f MONOMAT: Brouwerij Hoop, Zaandijk-NL
m+f 5 Star refurbished MICROMAT M 4/2: Whitewater, N-IRE
m+f MICROMAT M 2/2b: Brouwerij de Leckere, NL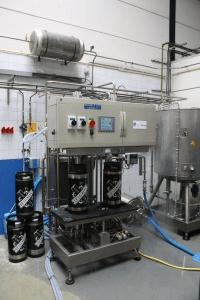 Installed:           June 2017
Option:               Hot water Tank / Flow Meter / Mediastation / Product supply system
Installation of CO2 buffertank by
Eurocarbo
m+f MICROMAT A 4/2: Von Trapp Brewing, Vermont, USA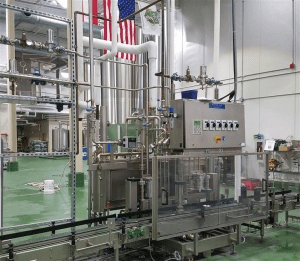 Installed:             2014
Remark from Walt Frame:

"

We are very happy with the m+f KEG system.

It's our workhorse."
m+f Moravek KEG BLOC: Otter Brewery, Devon, UK
Installed:             2014
Otter Brewery in Devon England has installed a Moravek BC30 Automatic inline Beer Carbonation System with an integral BF30 Sterile Beer Filtration Module to support production of their recently launched Tarka Pure Lager.