Introducing the MULTIMAT
m+f multiple lanes KEG plants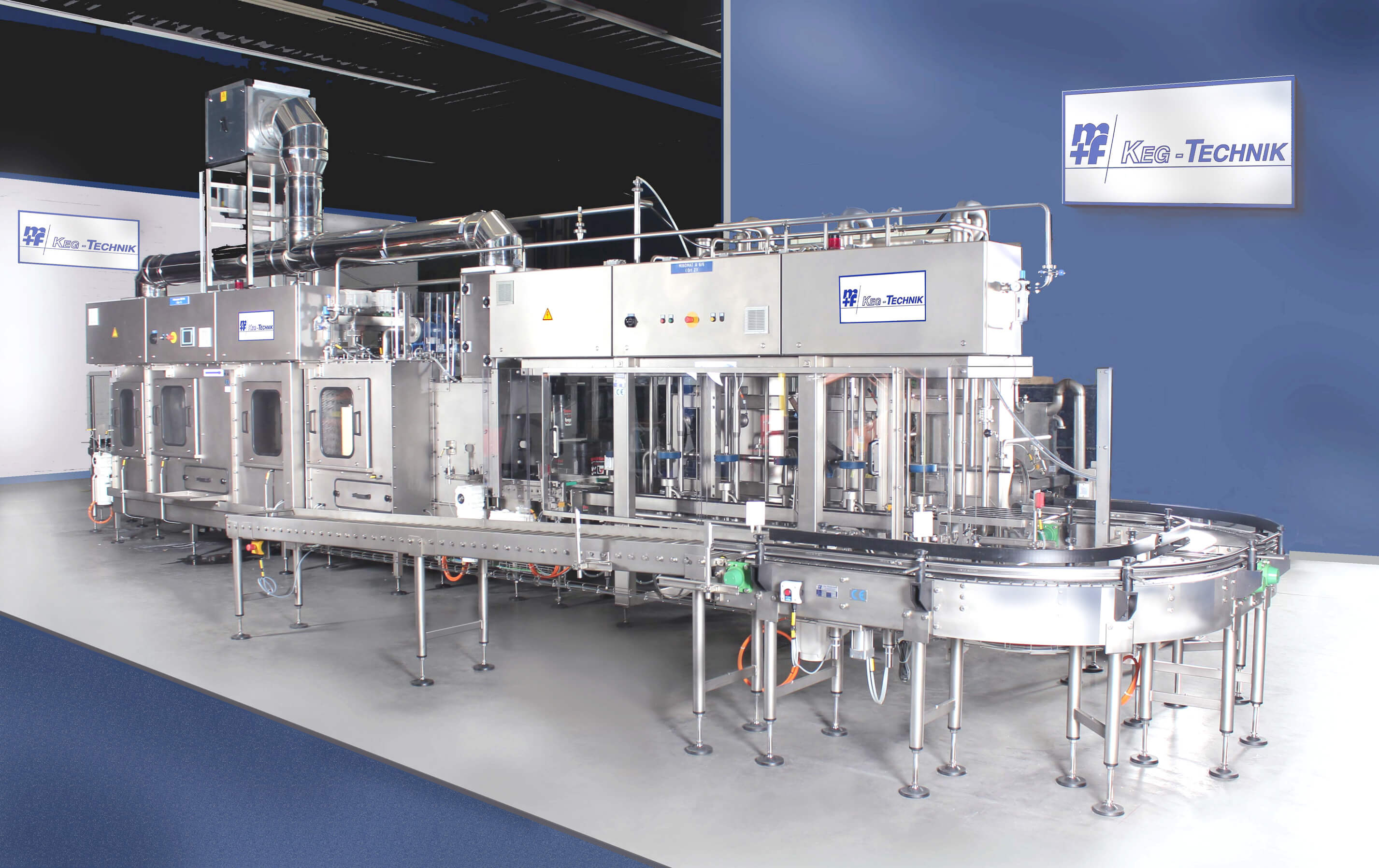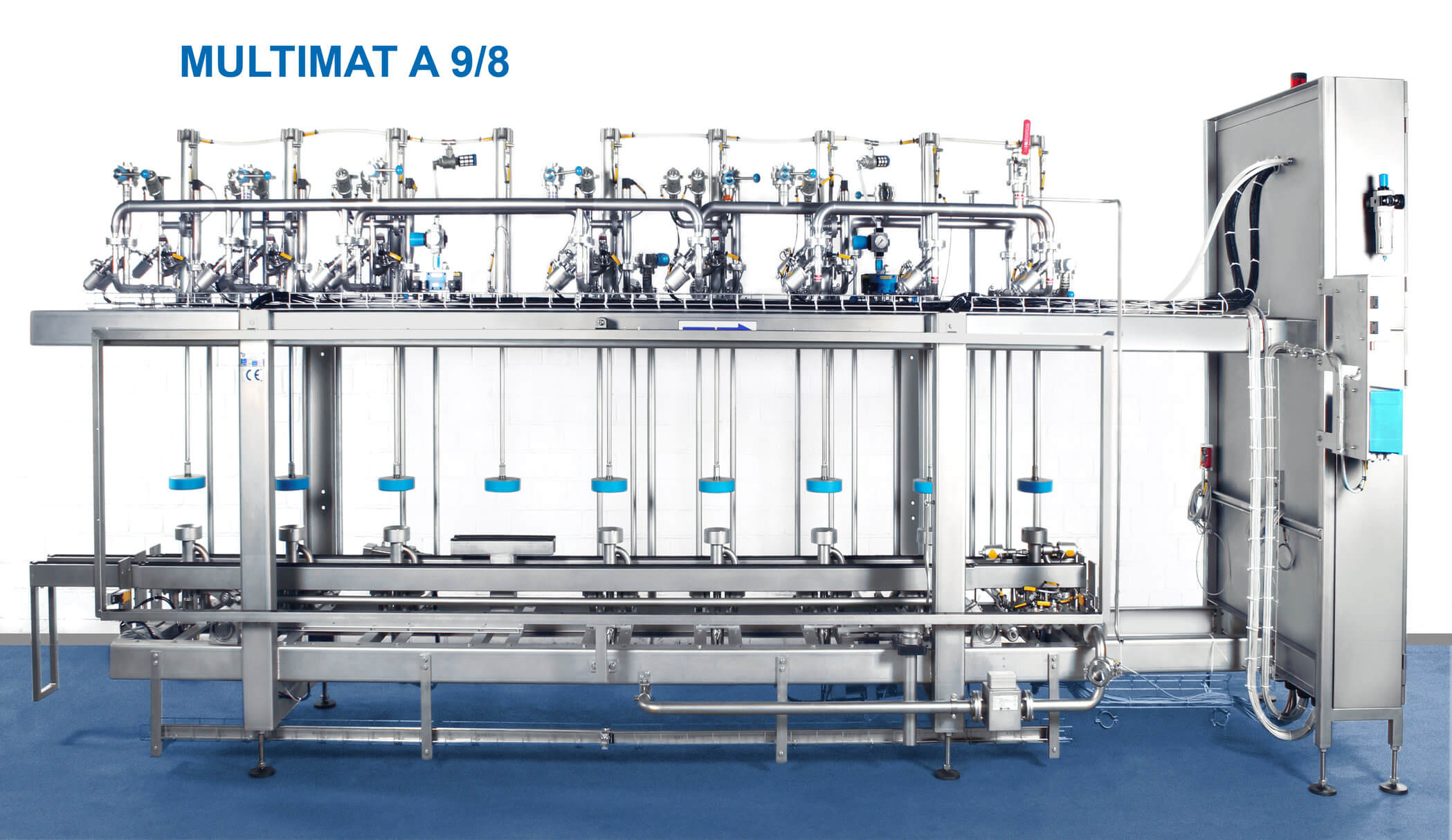 Depending on the setup and number of streets, with our KEG plants you can grow from 100 KEG/h of 50L, up to fully robotised plants to 1.000 KEG/h.
The MULTIMAT is a KEG-internal cleaning and filling machine which includes all electric and pneumatic parts required for its operation.
This type of machine is particularly distinguishable for its integrated control soft- and hardware that allow fully automatic machine processing as well as the liquid detector that controls the arrival and return of fluids.
In addition, all important mechanical elements as well as the base frame, the pipes and the valves are made of stainless steel thus ensuring the respect of the European standards and the quality of your products.
Capacity: 100 - 120 KEG/h 
Stations: internal cleaning, soaking, rinsing, sterilization, counter-pressurization and filling
Dimensions:    Depth (B)   :  1.300 mm
                           Length (L)   : 4.460 mm
                           Height (H)   : 2.200 mm ± 50
Voltage:   230/400 V, 50 Hz, 3-phase
We also offer a Complete Robotised KEG plant
We do the programming of the robot ourselves and we maintain your complete plant.
Destacking
Cap Control
Decapping
Pressure check
Reject
Emptying the KEG
Pre-cleaning with caustic
External cleaning with rotating brushes
Intensive cleaning with caustic, hot water, acid and steam
Pre pressurizing with CO2 or N2
Filling up to 100 KEGs /hour (50L)
Flash pasteurisation
Turning
CO2 leaking detection
Weight station
Reject
Capping
Capping control
Inkjet Printing
Stacking