m+f MULTIMAT, multiple lane KEG plant

300-1.000 KEG/h
Depending on the setup and number of streets, you can grow from 100 KEG/h of 50L, up to fully robotised plants to 1.000 KEG/h.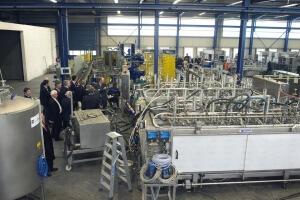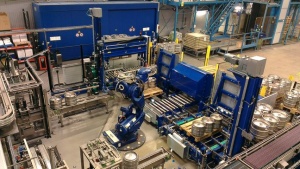 For more details click here to download the PDF
Phone us for a reference visit.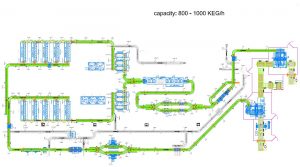 m+f Complete Robotised KEG plant
Your complete KEG plant from one very responsible supplier. We do the programming of the robot ourselves. We maintain your complete plant.
Destacking
Cap Control
Decapping
Pressure check
Reject
Emptying the KEG
Pre-cleaning with caustic
External cleaning with rotating brushes
Intensive cleaning with caustic, hot water, acid and steam
Pre pressurizing with CO2 or N2
Filling up to 100 KEGs /hour (50L)
Flash pasteurisation
Turning
CO2 leaking detection
Weight station
Reject
Capping
Capping control
Inkjet Printing
Stacking