m+f MEDIASTATION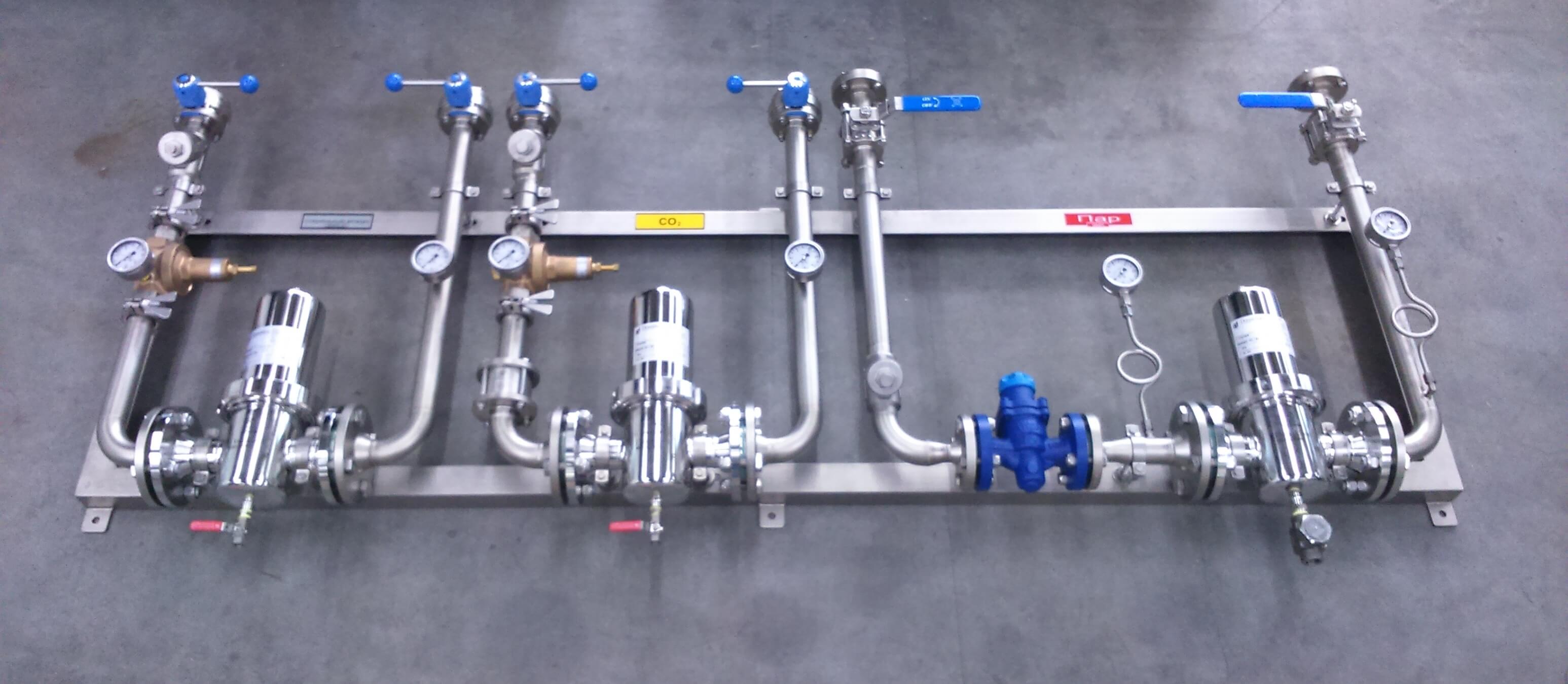 The media like steam, CO2 and sterile air, getting in contact with the inside of the KEG must be filtered.
Also, the pressure of these media must be reduced, to prevent damaging valves and fittings.
With the complete m+f media station you get all the correct filters and reducers, combined with manometers pre-mounted on a stainless steel frame.
We send the mediastation prior to your machine, so your installer can prepare all the pipework in advance.
You will save time and reduce failures when placing and commissioning your machine.